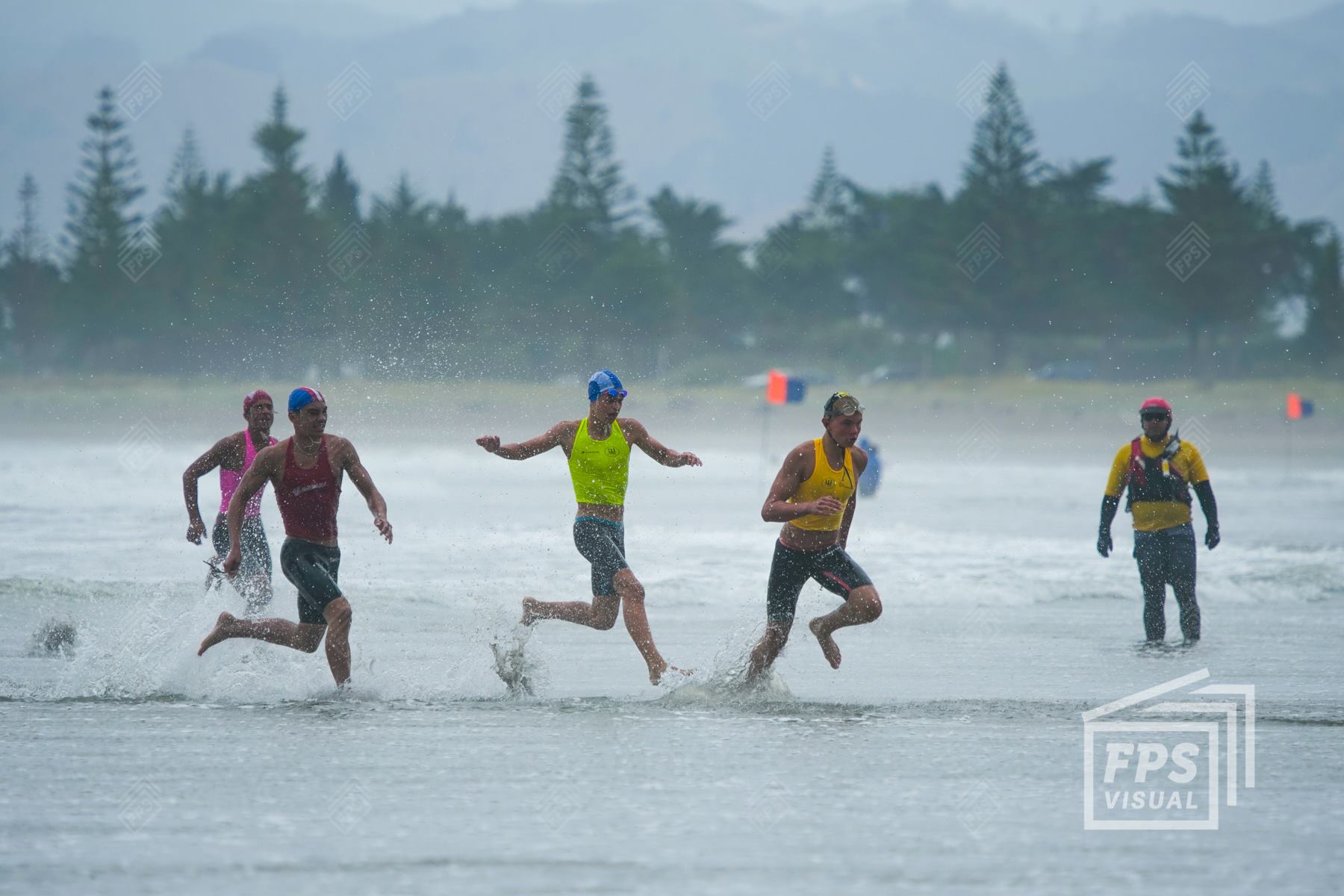 Jack Keepa chasing down a finish in the Final of U16 Boys Run Swim Run
Day 2 of the SLSNZ 2018 Nationals dawned with a blustery Southerly and jump in swell that had event management relocate the U16 competitors at Waikanae.
The surf conditions suited our Wainui Crew with many of the board race events on the program for the day. 
The U16 girls all charged hard making it through heats and semi's, Hannah King, Bonnie Grealish, Stella and Ava Smith. It was Ava who dominated the final putting in a convincing paddle and final charge up the beach for the win.
Jack Keepa in the U16 Boy's Run Swim Run backed up the medal haul for the day with a superb body surf coming into the beach in the lead group and running hard up the beach for the silver. Top effort as one of the youngest in this field and his first hit out in the U16 National Event.