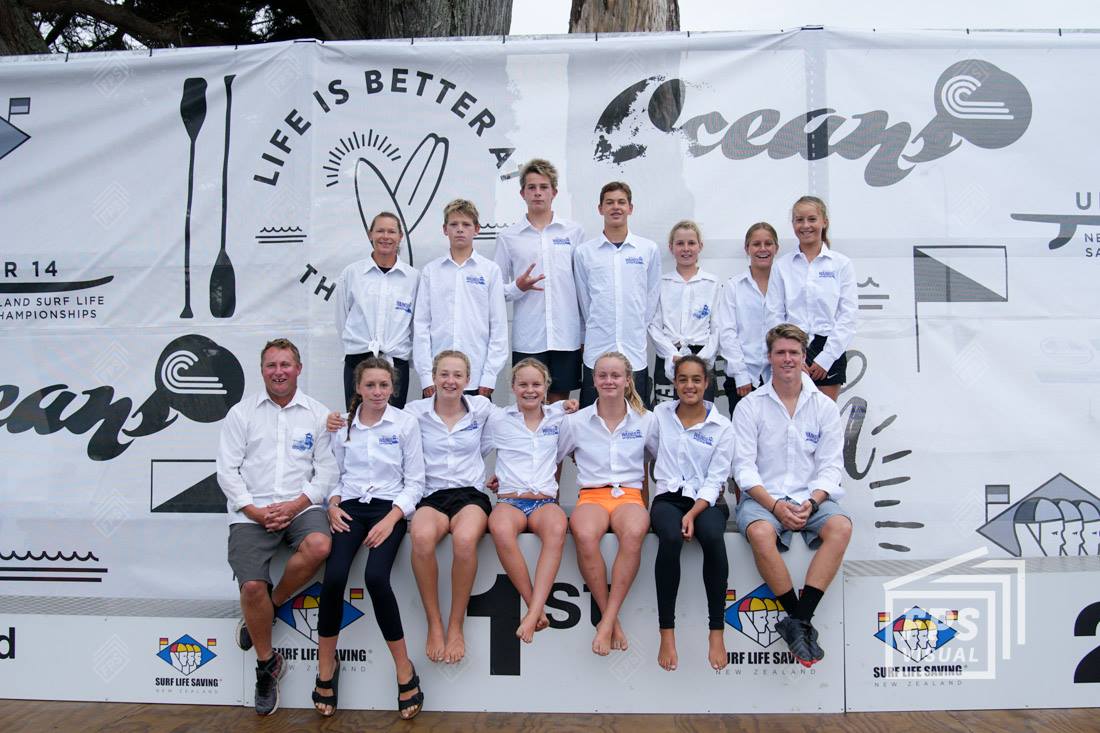 Huge congratulations to our Wainui Oceans Team who competed with unconditional commitment and big hearts taking on the best of the country's junior surf sport athletes.
It's with great disappointment that the final day of Oceans at Orewa was cancelled at first light this morning due to inability to set up the water arena for the final day which was set to see the under 14's contest their rescue events.
Wainui was represented on the podium by Jack Keepa receiving silver in the Run Swim Run and bronze in the Surf Race in the boys under 14 also placing 4th in both Board Race and Diamond.
Many of the team raced hard to gain finals spots:
Jonty Evans made finals in Run Swim Run, Surf Race, Board Race & Diamond placing amongst the top 10 of each final. 
Sofia Zame under 14 diamond final
Imogen Amor Bendall under 13 girls top 10 placing in diamond, board, Run Swim Run and 11th Surf Race finals
Ella Arthur under 12 girls 4th in flags and board finals
Tyron Evans under 12 boys diamond, surf race & Run Swim Run finals
Under 14 Girls Board Relay Final, Sofia, Imogen and Olivia Whitfield.
We are super proud of all our team with top efforts put in for every race with multiple semi finals placing where often a final spot was missed by only one place.
Well done to all of you! Sad to say goodbye to exiting Juniors Jack, Jonty, Sofia, Olivia, Breanna Ferris and Maggie Preston, we wish you well as you enter the next phase of Senior Sport and becoming Surf Lifeguards. Mention also to Lucy Allan and Eva Klavs who competed super hard all weekend.
Thanks to our awesome sponsors, supporters, parents, managers and coaches.
Bring on Oceans 19 at the Mt and good luck to all our seniors competing at Nationals in just under 2 weeks here in Gisborne at Midway.