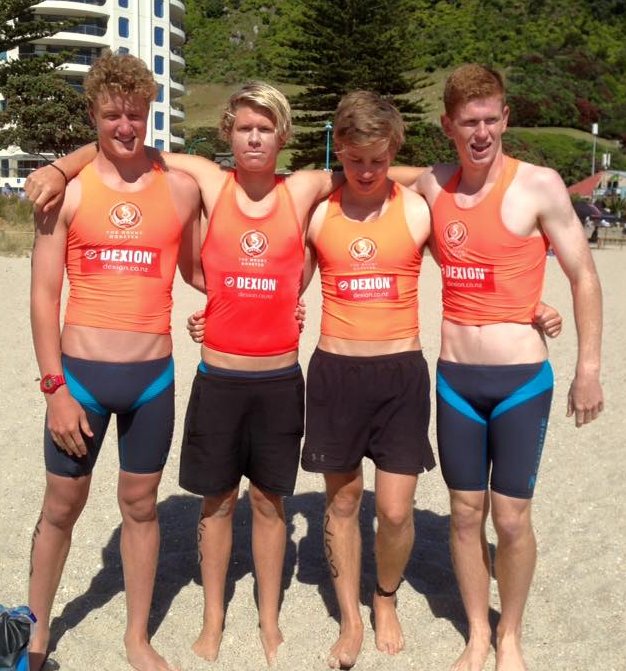 Wainui's Surf Sport Athletes, Jonty Low, Jack Virtue, Jacque Klavs and Joe Puddick took out top placing in the U19 Mens Teams division of The Mount Monster on Saturday 19 December.
The Mount Monster is New Zealand's newest and most exciting surf sports event. The event takes a traditional Surf Ironman race, stretches it out and gives it a bit of a multi-sport spin. Individuals and teams contributed to a very high quality field of athletes from New Zealand and across the Tasman 
The course consisted of Four Legs: Beach Run of 5km, Jacque, Run, Jump, Swim, of 1.5km, Jack, Surf Ski Paddle of 12km, Jonty, and finishing with Board Paddle 6km, Joe.